2021 Award of Merit
The AWSEF Board of Trustees was very pleased to present the Carroll County AWS Chapter with the 2021 AWSEF Award of Merit at the AWS National Conference in Atlantic City, NJ. Walt Rachele, AWSESF Treasurer, presented the award with these comments...
Annual Fruit Wine Award
The AWSEF awards the Best Fruit Wine in the AWS amateur wine competition the Les Sperling Fruit Wine Award each year. We're pleased to present the 2021 award to Mike Athanas of Hyde Park, NY for his 2020 Raspberry Ambrosia wine.
Congratulations, Mike!
Thank you, Christine Murphy
The end of 2021 marked the end of Christine Murphy's term with us as an AWSEF Trustee and we're sad to see her go. (You can still volunteer at the Silent Auction, Christine!) Christine has been the powerhouse behind our Silent Auction the past four years and has done a great job.
Welcome to Denise Griner, new Board member
The results are in from the fall Board member election and we welcome Denise Griner to the AWSEF Board of Trustees. Denise will be taking over the position of Vice President, Private Development and chairing the Silent Auction Committee. Welcome to the AWSEF, Denise! See more about Denise under the BOARD tab at the top of this page.
Apply for a 2022 Scholarship Now
The annual scholarship period is January 1 through March 31. Click on the Application tab above to start the process now! The AWSEF awarded seven scholarships of $3500 each in 2021 and has plans to do the same in 2022. We are looking for qualified Masters and PhD students in areas of study that benefit the North American wine industry.
Silent Auction a Success!
The only gambling we did in Atlantic City at the AWS Conference was to bet you, our generous members, would support the AWSEF as you've always done and... you did!
AWSEF Board member, Christine Murphy, with incoming Board member, Denise Griner, with great help from volunteers Annette Jackson, and Lynn and Rodney Wagner, did an incredible job getting everything together and set up; thank you all! The silent auction brought the Foundation $8,574 (including $1,625 for our onsite bottle raffle for the 5L Madrigal 2003 Petit Syrah) on over 160 items received from loyal AWS members, AWSEF supporters, wineries and small businesses. We look forward to doing it all again in 2022!
This year were again able to hold an online, pre-conference raffle thanks to the generous support of Banfi Vintners Foundation. Jaime Zapata, RVP-Alabama/Mississippi, won when his name was drawn at the Saturday breakfast. (Jaime also won the first raffle we held in 2018!) The raffle raised $3,845 for the AWS Educational Foundation --a huge thank you to everyone who purchased raffle tickets for a chance on this wonderful bottle and an especially big thank you to Banfi Vintners Foundation for this donation and their continued support of the AWSEF.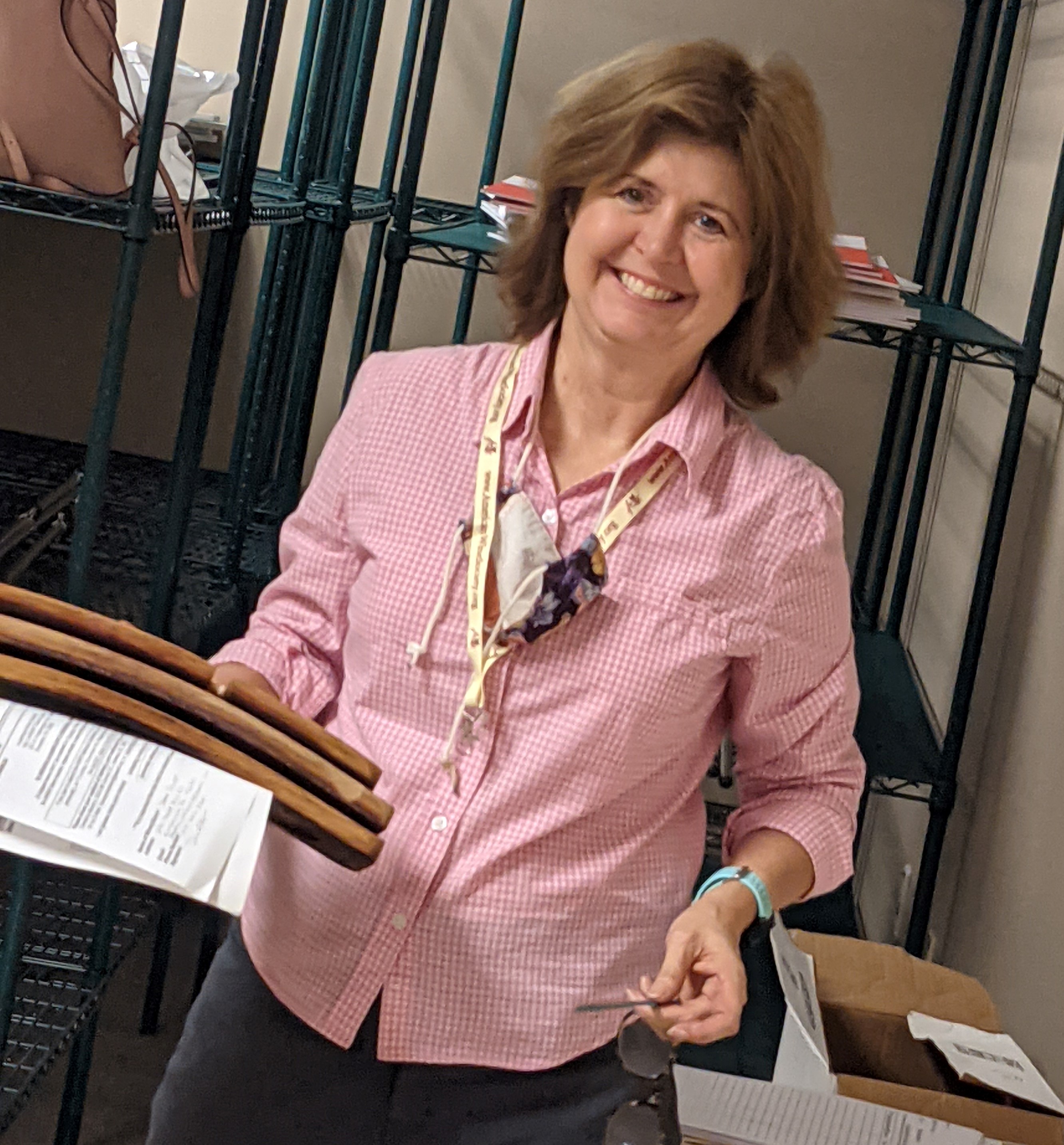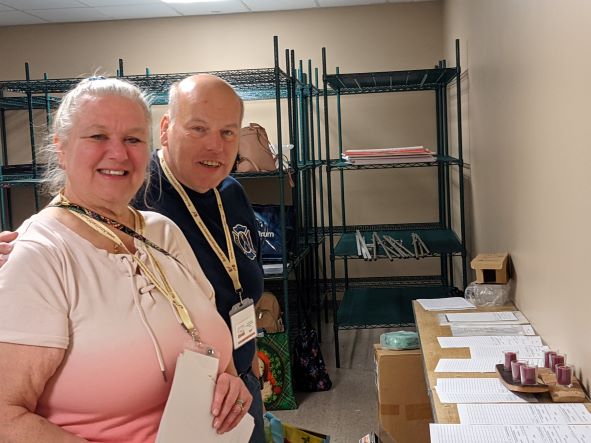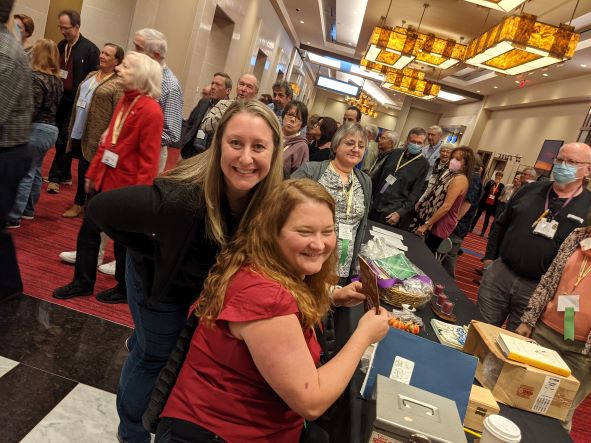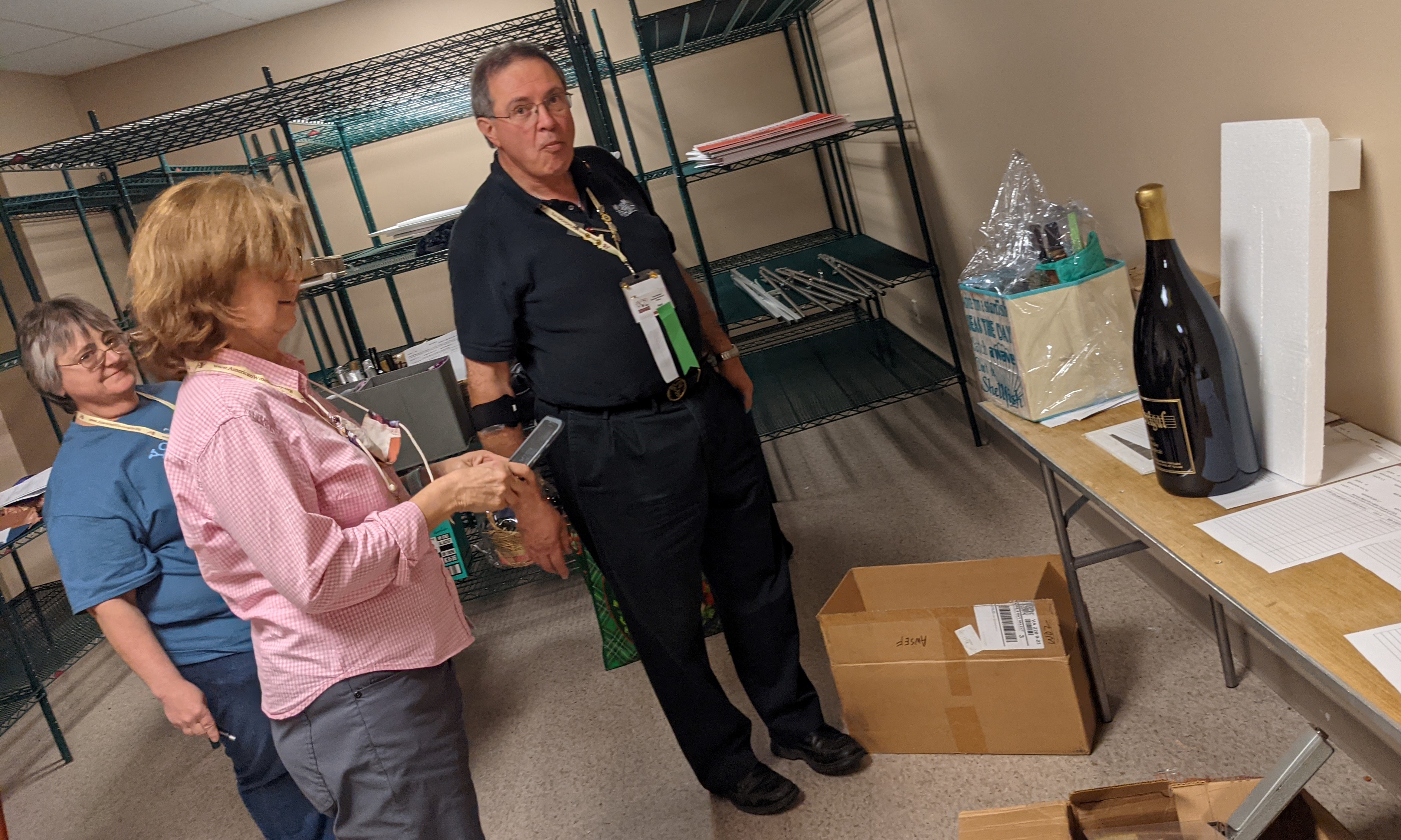 Purpose and Scholarship Services of AWSEF
Purpose
The American Wine Society Educational Foundation (AWSEF) is designed to aid students entering wine-related industries by providing supplementary financial resources. It is the AWSEF's premise that there is an acute need for the professional development of qualified scientists and educators to ensure the growth of the American wine industry. Because of this, we urgently need trained professionals to undertake studies in enology, viticulture, health aspects of food and wine, and the economics of wine, wineries and vineyards.
In accordance with the above, the AWSEF annually awards academic scholarships to support full-time graduate students pursuing degrees in enology, viticulture, or health aspects of wine. Applicants must be North American citizens or permanent residents (i.e., the U.S., Canada, Mexico, Bahamas, and West Indies Islands) and enrolled in a college or university orignal-research program leading to an MS or PhD degree. Applications must be fully completed and submitted by March 31 of each calendar year to be eligible for a scholarship award beginning in the fall term of the following academic year. Scholarship materials may be found on this site at the Application page.
Mission
The AWSEF's mission is to support educational and research activities that will advance the viticultural and enological sciences to support a world-class North American wine industry. Specifically, the AWSEF plans to achieve its mission by providing academic scholarships and research grants to graduate students based on academic excellence and genuine interest in pursuing careers in wine-related fields.
Since its inception, the AWSEF has awarded 147 scholarships worth a total of $438,500 to Masters and Ph.D. students from 22 different universities across North America. Our mission is to support educational and research activities that will advance the viticulture and enological sciences supporting a world-class North American wine industry.
Affiliation
The AWSEF was conceived in 1993 from within the American Wine Society (AWS). AWSEF is related to, but operates separately from, the AWS. Members of the AWS are automatically also become members of the AWSEF. For complete information on the AWS, please visit their web site at: www.AmericanWineSociety.org