2023 Silent Auction Donation Form
Click HERE for the 2023 Silent Auction Donation form; you can fill it in online and email it directly to Denise Griner, denisegrinerawsef@gmail.com
2023 Agenda and Reports to the Membership
Click HERE or scan the QR code below for a digital copy of the agenda and yearly reports to the membership historically provided as hardcopy documents on the breakfast meeting tabletops.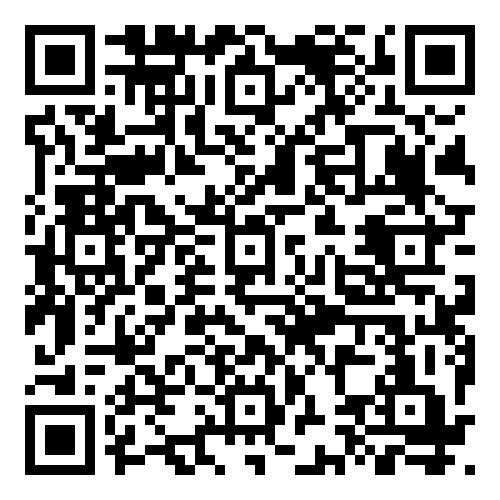 2022 Annual Fruit Wine Award
The AWSEF awards the Best Fruit Wine in the AWS amateur wine competition the "Les Sperling Fruit Wine Award" each year. We're pleased to present the 2022 award to Luke Capotosta of Cranston, RI for his NV Strawberry/Raspberry wine. (Jan. 2023)
Congratulations, Luke!
Welcome to the Board, Bill Stefan, AWS President
Per the by-laws of the AWSEF, our seventh Trustee is the sitting President of the American Wine Society. From the entire Board of Trustees, WELCOME, Bill! We look forward to your contributions to our Board! (Jan. 2023)
Patricia Green joined the Board...
We welcome Patricia Green of the Buck's County AWS Chapter in Pennsylvania to the AWSEF Board of Trustees! When AWSEF Board of Trustees suddenly had a vacancy earlier this year, Patricia graciously volunteered to fill the balance of the term as our Vice President, Scholarships. We cannot be happier to have Patricia a part of our team ---thank you, Patricia! (Feb. 2022)
Please note: We are having issues with our email account.
to contact us, please use this address: kgl5901@gmail.com
Announcing our 2023 Scholarship Recipients
We had a record number of applicants for our 2023 scholarship period, representing students from 15 different universities across North America. The AWSEF Board of Trustees was able to award eight scholarships in 2023, bringing the total number of scholarships we've awarded since 1995 to 169 --and over $500,000 awarded to date!
Congratulations to...
Michael Cook, PhD Candidate at Texas A&M University - North Alabama Chapter Scholarship
Kyle Freedman, PhD Candidate at North Carolina State University - Ocean Isle Beach, North Carolina Chapter Scholarship
Alex Gapinski, Masters Candidate at Iowa State University - Meadowlands New Jersey Chapter Scholarship
Elia Cristina Casellanos Lopez, Masters Candidate at University of British Columbia - Virginia Wylder Scholarship
Megan Mershon, Masters Candidate at Virginia Polytechnic Institute and State University - W. J. Rachele Endowment
Nadine Ott-Peon, Masters Candidate at Brock University, Ontario - No Name Alabama Chapter
Meredith Persico, PhD Candidate at Pennsylvania State University - Carroll County Chapter, G. Hamilton Mowbray Memorial Scholarship
Minh Vu, Masters Candidate at Brock University, Ontario - Banfi Vintners Scholarship
Click here to see all our 2023 scholarship recipients and read about their research!