Eileen Tobias, who served as an AWSEF Trustee from January 1, 2008 to December 11, 2011, passed away on October 11 after a brief illness. Eileen's dedication and devotion to the AWSEF are the primary reasons the Silent Action runs as well as it does today. See more...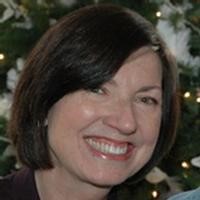 There's still time to make a donation to the 2017 Silent Auction --help us make this the most successful auction ever! More details here...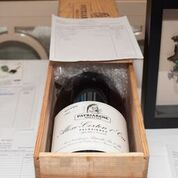 2017 Scholarship Winners
Announcing 2017 Scholarship Recipients
The AWSEF's mission is to support education and research activities that will advance the North American wine industry. The following students have shown the AWSEF Board they are outstanding examples of young scientists working towards this goal and, as such, have each been awarded an AWSEF scholarship in the amount of $3,500. Please join us in congratulating…
Elizabeth Burzynski, a Ph.D. candidate with Cornell University was awarded the Columbus Ohio Scholarship – In Appreciation of the strength and vitality of the Columbus Chapter;
From Washington State University, Ph.D. candidate Katherine East, has been awarded the Lehigh Valley Chapter Scholarship;
The Carroll County, MD Scholarship – In honor of Becky and Dean Wilson was awarded to Jaclyn Fiola, a Ph.D. Candidate at Ohio State University;
From University of California-Davis, Jerry Lin, Masters candidate, is the recipient of the North Alabama Chapter Scholarship;
Sydney Morgan, Ph.D. candidate at University of British Columbia, has been awarded the South Carolina/Tuller Chapter Scholarship – In memory of Bill Tuller and Hal Kohn;
For a second year, Ph.D. candidate, Maria Smith, from Pennsylvania State University has been awarded a scholarship. Her 2017 scholarship is the Electric City / Joe Nardelli Scholarship; and
Jake Uretsky, a Ph.D. candidate at University of California-Davis, has been awarded the Banfi / AWSEF Scholarship.
Please click here to see photos of these outstanding students with brief outlines of their graduate study research and projects.
Purpose and Scholarship Services of AWSEF
Purpose
The American Wine Society Educational Foundation (AWSEF) is designed to aid men and women entering the wine industry by providing supplementary financial resources. It is the AWSEF's premise that there is an acute need for the professional development of qualified scientists and educators to ensure the growth of the American wine industry. Because of this, we urgently need trained professionals to undertake studies in enology, viticulture and health aspects of food and wine.
In accordance with the above, the AWSEF annually awards academic scholarships to support full-time graduate students pursuing degrees in enology, viticulture, or health aspects of wine. Applicants must be North American citizens or permanent residents (U.S., Canada, Mexico, Bahamas, and West Indies Islands) and enrolled in a college or university program leading to an MS or PhD degree. Applications must be fully completed and submitted by March 31 of each calendar year to be eligible for a scholarship award beginning in the fall term of the following academic year. Scholarship materials may be found on this site at the Application page.
Mission
The AWSEF's mission is to support educational and research activities that will advance the viticultural and enological sciences to achieve a world-class North American wine industry. Specifically, the AWSEF plans to achieve its mission by providing academic scholarships and research grants to graduate students based on academic excellence and genuine interest in pursuing careers in wine-related fields.
Affiliation
The AWSEF was born in 1994 from the American Wine Society (AWS). AWSEF is related to but operates separately from the AWS. For complete information on the AWS, please visit their web site at: www.AmericanWineSociety.org