Please note: to email a Board member, use kgl5901@gmail.com temporarily (3/20/23)
AWS Educational Foundation 2022 Board of Trustees

president@awsef.org
Kristen discovered the AWS in 2010 when she joined the N. Alabama Chapter. While she was a Regional Vice President, she assisted with founding five chapters in North Alabama and Mississippi. Kristen is an AWS-Certified Wine Judge and judges for a number of competitions across the U.S. and in Europe. She is a Certified Specialist of Wine through the Society of Wine Educators, a French Wine Scholar and Spanish Wine Scholar through the Wine Scholar Guild, and has completed the WSET Level 2 (intermediate) with merit. She enjoys educating others about wine, including her husband, Phillip, with whom she lives in Huntsville (Rocket City), Alabama.
Bonnie Lance
Vice President, Corporate Development
vpcorporatedev@awsef.org
Bonnie Lance has served on the AWSEF Board of Trustees since 2010. First as VP for Corporate Development (2010-2014), then President (2014-2020) and now back as the VP for Corporate Development. Bonnie has worked at various vineyards on the North Fork of Long Island, NY since 2004 and most recently helped out at Sannino Bella Vita Vineyard in Cutchogue, NY, where she assisted with various wine education classes and in the tasting room. Bonnie has achieved certification as a Specialist of Wine with the Society of Wine Educators, is certified with the WSET at both the intermediate and advanced levels, a Year 1 graduate of the Wine Judge Certification program and TIPS certified. She is an AWS member of both the Kylix NYC Chapter since 2004 & the Meadowlands NJ Chapter since 2015. Bonnie is the Head of Fund Administration at Ascend Partners in New York City. Bonnie, her husband, Jay, and daughter, Hannah, reside in Butler, NJ.
Denise Griner
Vice President, Private Development
vpprivate@awsef.org
Denise has been a member of the AWS since 2014, attended her first conference in Tyson, VA in 2015, and hasn't missed one since. She has been the treasurer of the Meadowlands, NJ Chapter since 2015 and joined the AWSEF Board of Trustees in 2022. Denise has a BS in Radiation Science Technology degree from the University of Nebraska and has been employed at Hackensack University Medical Center for 32 years where she is currently a Physicist Assistant specializing in Nuclear Medicine and Radiation Safety. She currently resides in Hasbrouck Heights, NJ with her two dogs. Denise enjoys learning about wine and sharing her knowledge with friends, family, and fellow wine enthusiasts. She enjoys good food, good wine, and traveling with good friends and family.
Patricia Green
Vice President, Scholarships
Member of AWS since 2001, Patricia attended her first conference in Las Vegas, NV in 2005. In 2007, she and her husband started the Bucks County Chapter where she became treasurer, a position she holds to this day. For five years Patricia and her husband hosted an Eastern Regional Picnic at their home which included over thirteen chapters in Pennsylvania. The event included an amateur wine competition, lunch, speaker, and silent auction to benefit the AWSEF.
Patricia has a BS in Biomedical Engineering and a MBA in Global Management and is currently a Senior Director of Global Account Management, working with Large Pharma to develop and manufacture their products. I am always discussing wine with colleagues and have become the "go to" person for wine recommendations.

Larry S. Jackson
Secretary
secretary@awsef.org
Larry has been a member of AWS since 2008, a professional winemaker since 2010, an AWS-certified wine judge for ten years, and an amateur winemaker since 1982. Larry joined the AWSEF Board with the 2018 term.
He is a retired Senior Research Scientist of the University of Illinois at Urbana-Champaign, and a former submarine officer. He and his wife, Annette, very much enjoy wine tourism and being foodies. He has a Ph.D. in Library and Information Science, and M.S. and B.S. degrees in Computer Science.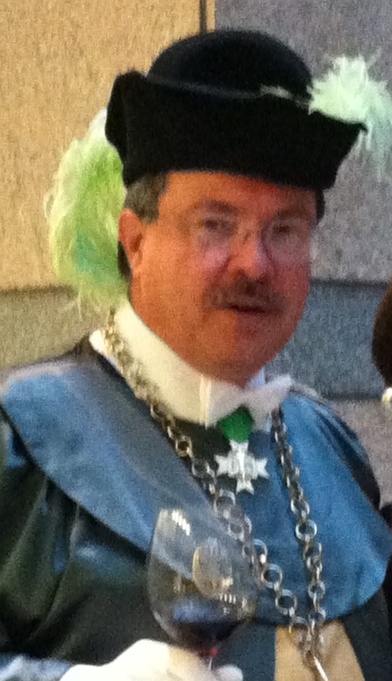 Walter Rachele
Treasurer
treasurer@awsef.org
Walt Rachele has been a member of AWS for over 30 years, Past Chapter Chairman (Carroll County), Wine Judge Certification Program Graduate and Instructor for 20 years. He has traveled in search of the Mother Vine to Serbia, Croatia, Slovenia and Hungary finding only wonderful local wines, unusual varietals and new friends. Completing a 3 year term as Treasurer with AWS and a prior term (2000-2005) as Treasurer of AWSEF is again combining his love of learning about wine with his profession of Accounting & Finance to join the AWSEF BOD as Treasurer. His heartfelt goal is to help provide funding for the next generations of students that will be the future of the wine industry.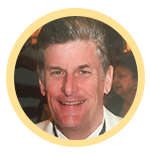 Bill Stefan
AWS President
president@americanwinesociety.org
Bill Stefan has been an AWS member in the Heritage Hunt Chapter, Virginia, since 2017. He is an AWS Certified Wine Judge, student, writer, speaker, and amateur winemaker. He is a Certified Specialist of Wine and professional member of the Society of Wine Educators; Certified Sherry Wine Specialist by the Regulatory Council of Jerez-Xeres-Sherry Denomination of Origin; Certified Provence Master-Level with the Wine Scholar Guild; and level two of the Wine and Spirits Education Trust (WSET) program, passing with distinction.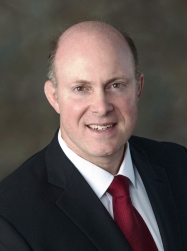 Eric Feldhake
General Counsel
Eric has been a member of the AWS Walt Whitman Chapter since 2002. He has been an officer of the Walt Whitman Chapter since 2008. Eric is an AWS Wine Judge. Eric is a partner with the Law Firm of Kulzer & DiPadova in Haddonfield, New Jersey focusing on Tax and Trust and Estate matters. He is admitted to practice law before the U.S. Supreme Court, U.S. Tax Court, U.S. District Court of New Jersey, Commonwealth of Pennsylvania, and State of New Jersey. He is a member of the American Bar Association, Pennsylvania Bar Association, New Jersey Bar Association, Cape May Bar Association, and a Trustee and Tax Committee Chairperson for the Camden County Bar Association. He is also a Major in the Army Reserves serving in the JAG Corps with 31 years of enlisted and commissioned service. He received his Bachelors of Science from Indiana University, and MBA, Juris Doctorate, and LL.M. in Taxation from Temple University. Eric is married to Lauren (also an AWS member) and their children are Eric, Jr., Emma, Elizabeth, and Eva.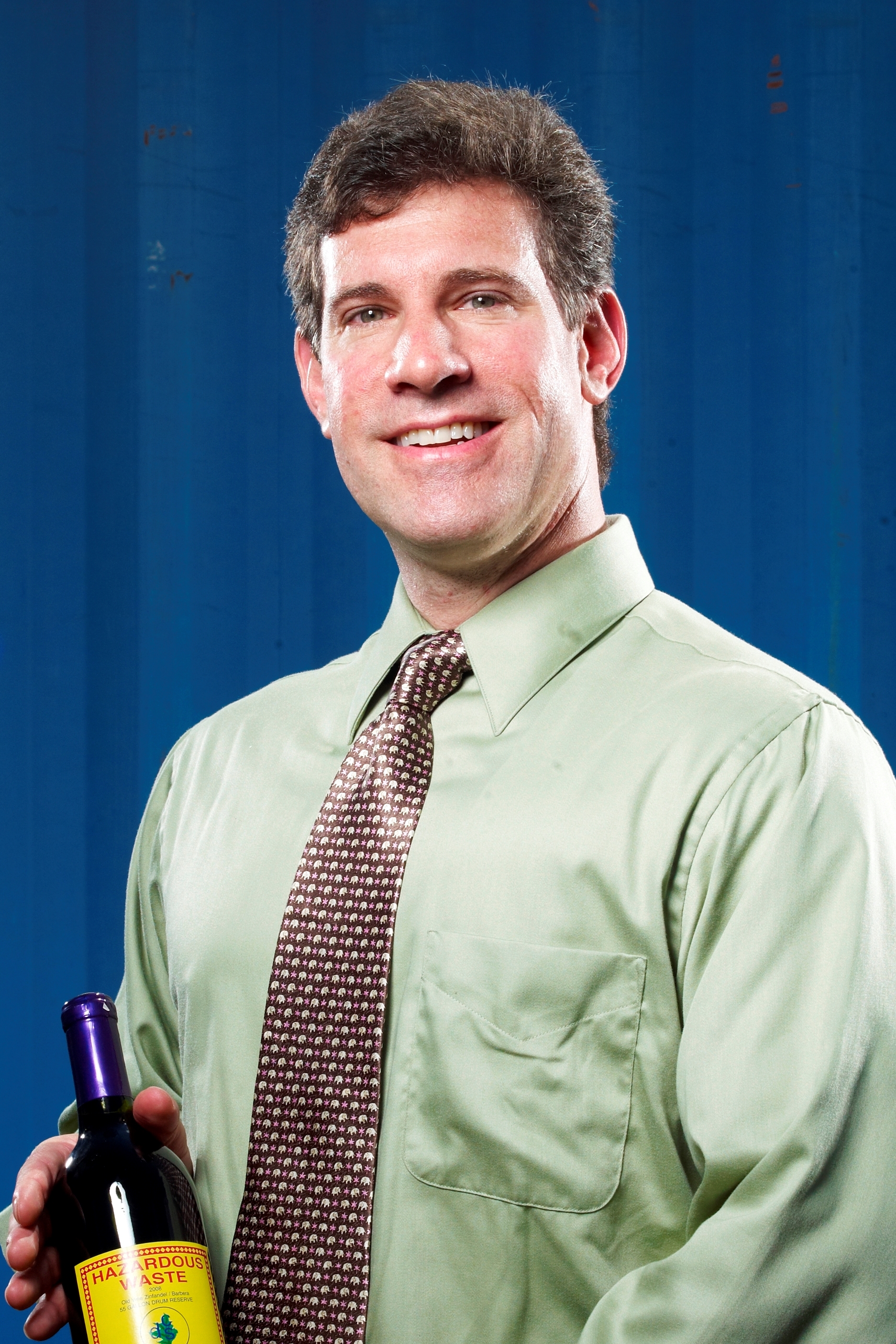 Danny Klein
Trustee Emeritus
Danny is a Regional Vice President for the AWS in the Northern NJ/Southern NY region and has been a volunteer and assistant at the AWS National Conference for ten years. He is a certified AWS wine judge, judges for multiple State Governor's Cup wine competitions, and is Chairman for the NJ State Fair Wine Competition and the AWS NJ Amateur Wine Competitions. Danny is a graduate of Rutgers University with a BS and an MBA and is currently employed as a Regional Operations Manager for an S&P 500 Company.