We are sad to share the news that dedicated former AWSEF Trustee, Eileen M. Tobias, of Fairmont, Pennsylvania, passed away on Wednesday, October 11, 2017 at Penn Hospice at Rittenhouse after a brief illness. Eileen was surrounded by her family. Beloved wife of Jack Tatum; devoted stepmother of John and Sarah Tatum; sister of Anne, Kathy, Theresa, Joan, Rob, and Margie; and loving grandmother of Christopher, Scott, and Evelyn Tatum.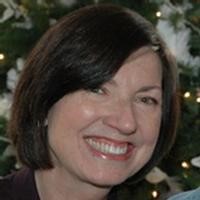 Eileen's dedication and devotion to the AWSEF and her role in the Annual Silent Auction are the reasons the Auction runs as it does today. Her persistence in securing donations has shown each and every AWSEF Trustee how to be a better fundraiser for our Foundation, a legacy that continues today.
In lieu of flowers, contributions to Eileen's memory may be made to the Cutaneous Lymphoma Foundation, P. O. Box 374, Birmimgham, MI 48012, or Penn Hospice at Rittenhouse, 1800 Lombard Street, Philadelphia, PA 19146.